Elizabeth Segerstrom and the Power of Giving
Christopher Trela
Thursday, October 26, 2017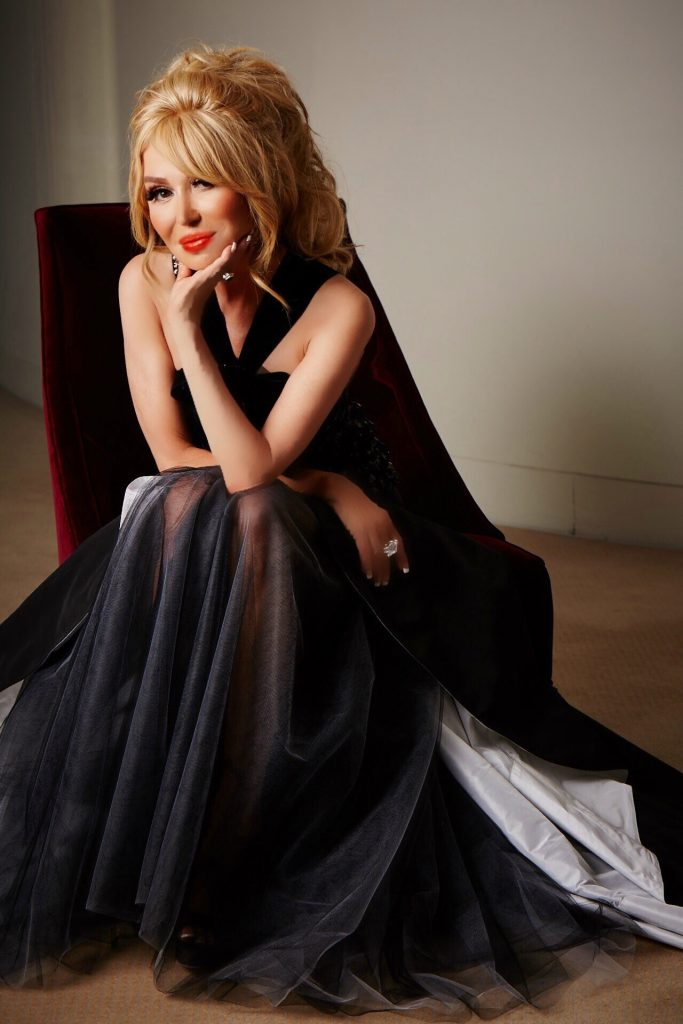 The act of giving is a powerful phenomenon that benefits both the giver and the receiver. Gifts of time, money and resources enrich the community in myriad ways. Giving expands our minds and strengthens humanity.
The Catalogue for Philanthropy defines "philanthropy" as "private initiatives, for public good, focusing on quality of life."
That concept has been alive for hundreds of years, said Doug Freeman, founder of National Philanthropy Day, which has been celebrated throughout the country every November for more than three decades.
"It's part of our social fabric," explained Freeman. "Everybody did things together to help the common good."
Orange County has benefited from its own local philanthropists — visionaries who saw not just what was, but what might be, and contributed to the common good.
One of those was Henry Segerstrom, who had a vision of what Orange County could become and worked tirelessly to make that vision a reality.
He was instrumental in creating an iconic shopping destination in South Coast Plaza, but knew that the community also needed nourishment for the soul.
Henry helped provide that nourishment as the driving force behind Segerstrom Center for the Arts, a world-class arts campus that continues to bring in the best-of-the-best artistic talents while welcoming patrons from throughout the community.
"Henry fits into a category of philanthropists I describe as community builders," noted Freeman. "He saw the impact a cultural experience makes on an entire community. The quality of life is enhanced. Imagine where we'd be without people like Henry Segerstrom? Imagine what the community would be like without all the nonprofit organizations? Would you want to live here? You'd be in a county with no creativity, no sense of community. Nobody would want to live here."
Henry Segerstrom understood the power of philanthropy, but so does his wife, Elizabeth. Longtime resident of Newport Beach, she and Henry worked side-by-side on many artistic projects. After Henry passed away in February of 2015, she continued to carry the family's philanthropic torch.
"I was blessed to marry an exceptional man," said Elizabeth during a recent interview from her 17th floor office that overlooks Segerstrom Center. "The arts were part of Henry's vocabulary. He made it easy for me. For him it was his way of living, breathing and being. He studied civilizations, and what made communities survive. The moment he knew he could make a difference and create an urban environment, he did. The thought of making arts the heart of anything he built was his life motto."
Elizabeth explained that Henry's vision of the community always had a global perspective. Being on the Pacific Rim, Henry helped position the county to take on a leadership role in retail and the arts.
"When they do recruiting, major corporations take people to Segerstrom Center," she noted as an example of how the arts enhance the quality of life of a community.
Henry Segerstrom did his own recruiting, bringing arts leaders from around the world to Segerstrom Center.
"People were blown away with the quality of our facility," said Elizabeth Segerstrom. "We have a jewel, so how do we show off that jewel? By bringing in the best-of-the-best who know how to appreciate the jewel. That's how Henry envisioned the community—exposing them to the best-of-the-best."
Elizabeth Segerstrom has also carried on the personal relationship Henry had with Carnegie Hall and American Ballet Theatre. She has served as a co-chair for events at Carnegie Hall, and she was one of the chairs of the ABT gala earlier this year, which included the New York premiere of "Whipped Cream." Segerstrom Center hosted the world premiere last March to great acclaim.
On Monday, her efforts culminate with a special performance in Segerstrom Concert Hall by Mariinsky Theatre Orchestra under the direction of Maestro Valery Gergiev. It's a celebration of South Coast Plaza's 50th anniversary, presented by the Philharmonic Society of Orange County as part of the Elizabeth and Henry Segerstrom Select Series.
The Committee of Honor for the concert, which Elizabeth Segerstrom said is a tribute to Henry, includes a long list of luminaries from the arts and retail worlds: Placido Domingo, César Pelli, Esa-Pekka Salonen, Jane Seymour, Michael Tilson Thomas, Deborah Voigt, Joshua Bell, Ralph Fiennes, Renée Fleming, Frank Gehry, Philip Glass, Yo-Yo Ma, and many others.
The Segerstrom Center partnerships with national and international arts organizations is yet another example of ensuring the community continues to benefit from having world-class programming in its backyard.
She also knows the power of arts in education. She is participating in the Turnaround Arts program, a national public-private partnership that leverages the arts to help turn around the nation's lowest performing schools. She has adopted Orange County as her area, and has brought groups of school children from Willard Intermediate School in Santa Ana (which Henry and other members of the Segerstrom family once attended) to performances at Segerstrom Center.
From Carnegie Hall to Willard school and everything in between, Elizabeth Segerstrom is building on her husband's legacy.
"I don't have a choice — Henry always said be bold," Elizabeth said with a laugh. "I can hear his voice in my head. He was ahead of his time, how he went after the best."
She paused, then added, "Henry said that when you give, magic happens."
And Elizabeth Segerstrom is continuing to make that magic happen.
The Mariinsky Theatre Orchestra under the direction of conductor Valery Gergiev with guest pianist Denis Matsuev perform "Don Juan" by R. Strauss, Piano Concerto No. 3 by Tchaikovsky, and Ein Heldenleben by R. Strauss, on Oct. 30 at 7 p.m. in the Segerstrom Concert Hall. Presented by the Philharmonic Society of Orange County, the concert is part of the Elizabeth & Henry Segerstrom Select Series, and is sponsored by Elizabeth Segerstrom.